Packaging
RENA 41 It's packaged in a distinctive bottle with a label that draws on the fundamental code of our brand: authenticity and passion.
The bottle
A light bottle to reduce the environmental impact at the time of shipment together with the reduced energy demand during production.
The Label
Deep blue color, for the RENA 41 "Original", which highlights reliability, credibility and constancy and at the same time reminds the color of the Emerald Coast sky and sea and myrtle berries.

Pink for the RENA 41 MIRTO and ROSA which wants to communicate elegance, refinement and friendship.

A label that incorporates and communicates all the fundamentals elements of our promise:
• Our Logo
• The link with Sardinia and its land: the names of the botanicals, the juniper branches, the location on the 41st parallel and the wording "CONCEIVED AND CRAFTED IN SARDINIA".
• The guarantee of quality with the signature of our Master Distiller.
All printed on premium recyclable paper, FSC (Forest Stewardship Council) certified.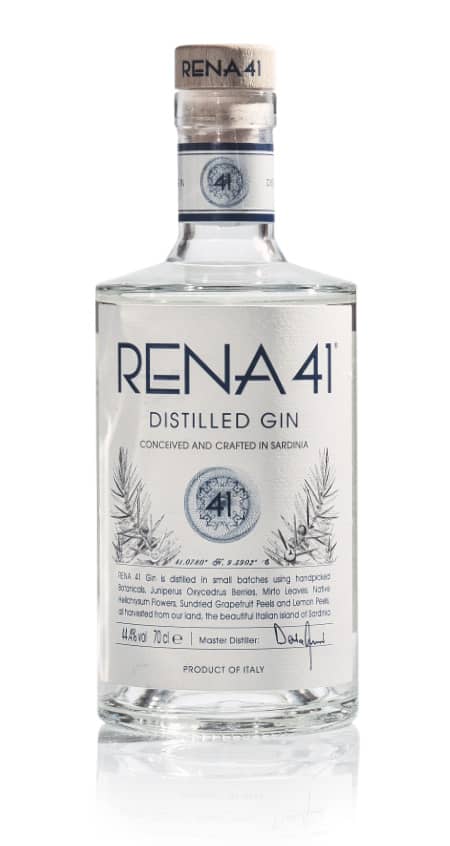 The cap
Made of fine beech wood by co-injection, without the presence of glue. The cap head is made of wood (biodegradable). The insert is made of synthetic material for food (recyclable)